recent work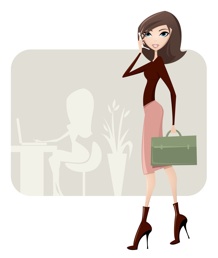 Mitzvah Day 2009
In 2009 Urban Assistant was asked to work on the Mitzvah Day project. Mitzvah Day is an annual day of volunteering, and in 2009, over 15,000 people took part. From visiting the elderly to cleaning up a community garden or collecting food and clothing for homeless and refugee charities.
Working with Mitvah Day and their PR team, we made sure that volunteer groups across the UK had everything they needed to make their day a success. We researched all local newspapers, TV and radio stations to find which would be best placed to cover the story for each group. Volunteers were advised how, and when to contact the press, and what steps to take to take to give them the best possible chance of having their event featured in the media.
The event was a huge success and Mitzvah Day is getting bigger and better every year. PM David Cameron said "National Mitzvah Day again has been a fabulous success… Thousands of people have come together, given their time and effort for the benefit of communities around our country. I can't think of a more worthwhile endeavour. I want to signal my admiration and thanks to all who have taken part".
Sports Xtra
The lovely people at Sports Xtra asked us to manage their office move. Urban Assistant continued to work with them for several months on the Future Jobs Fund project. This is a scheme run by the Department for Work and Pensions in partnership with the Department for Communities and Local Government. The scheme provides employment opportunities for 18-24 year olds who have been out of work and claiming Jobseeker's Allowance for six months.
Sports Xtra were given funding for around 60 new employees and it was my job to work with regional managers, the new employee and the National Skills Academy to ensure all information was obtained and recorded accurately and within very tight deadlines. We also followed the progress of the recruits training, ensuring that there was a comprehensive record of exactly what each candidate had achieved and what was still to be completed. It was a challenging project but hugely rewarding and we loved every minute of it.
Royal United Services Institute (RUSI) Land Warfare Conference 2010
Urban Assistant worked closely with the Head of Land Capabilities and Operations Programme in the run up to the conference in 2010. We liaised with military personnel ensuring all required names where added to the guest list.
Urban Assistant also attended the event at the Honourable Artillery Company, Armoury House in London, where we worked with the RUSI team at the reception desk, welcoming guests and issuing name badges and conference documents. We also had the opportunity to co-ordinate the rather spectacular arrival of General David Petraeus who was recently appointed by President Barak Obama as the US commander in Afghanistan. It was a great event and the venue was absolutely stunning.
Fire Training Academy
Our newest client has got us updating their blog and writing news articles to be posted on their website. This is an exciting new opportunity for us and we are looking forward to working with FTA this year.
Private Client
We have been working on an ad-hoc basis for a private client for a year now. We have worked on many tasks including planning a children's party, putting together a holiday destination shortlist, finding the perfect coffee table and collecting some dry cleaning! All in a days work for a PA.