services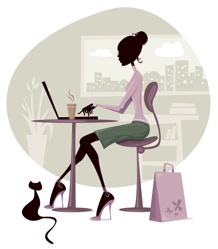 We can set up and manage all of your Social Media applications and provide you with a detailed analysis of how effective your Social Media is each month. We can help with diary management, WordPress website and blog design, mail-shots, newsletter design, travel reservations, expenses, research, typing, transcriptions, presentations, data entry, project management, sourcing suppliers and contractors, office moves, setup and management, legal secretarial – and much, much more.
If it's an event you need, we can give you an original event that is bespoke to you. Fresh and unique ideas rather than the usual corporate spiel. At a time when everyone needs more justification to spend money, we will come up with ideas that fit your brand and budget.
In addition to helping your office run smoothly, we can also streamline your personal life too.  Reservations and holiday bookings, gift shopping, party and event planning and personal administration.
Whether you need a couple of hours each week, cover during staff holidays and sickness or help on a long term project; we can tailor a daily, weekly or monthly package to suit your needs and budget.
Have a look at our recent work to give you an idea of what we have been up to lately.