home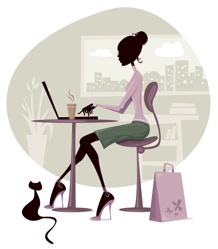 Do you need a Personal Assistant but you don't want to tie up your budget with a long term permanent commitment?
Then you need us, Virtual Assistants dedicated to making your day easier. And location is no obstacle. Urban Assistant works remotely with clients all over the UK using email and Skype to stay in touch every step of the way.
We can do the jobs you don't have time for.
From setting up a new office, to restoring order to an old one; from creating a database to organising a client event or your own Christmas party, we can do it.
We work remotely from our own office so you don't pay any office overheads or associated employment costs. The point is, you just call us when you need us and you only pay for the hours worked on your projects.
We are the perfect virtual addition to your business.